SAINT SOMEBODY (2020)
by Clara Potter-Sweet


A new collaborative theatre piece about Joan of Arc and misrecording history, about mythic figures and teenage girls.

This documentation is from a WIP performance in 2019 & the show is currently in development with writer Eve Allin (CIVILISATION, Antler Theatre; Nettle Theatre).
In a room of funhouse mirrors, watched by her reflections, Joan of Arc dies over and over again - in a fire, in history books, in categorisation.

Sit with us. Be patient. We'll exhume the myths and dig up the stories to find what's underneath. Joan is a maid, a teenager, a warrior, a martyr. Now, she's a celebrity, a ghost. Stay with us. We'll unearth the only written record of her words; now with many voices, Joan speaks.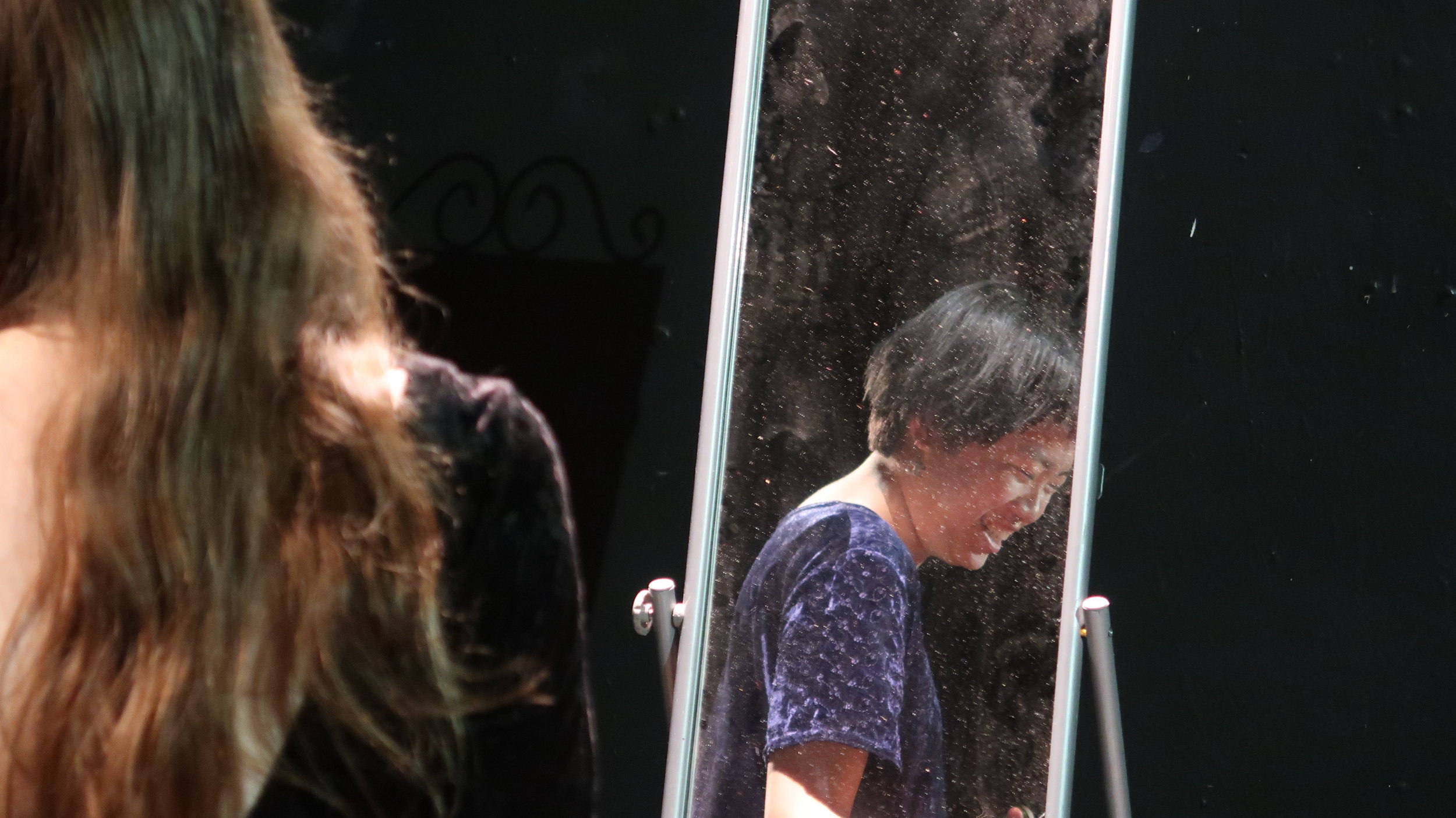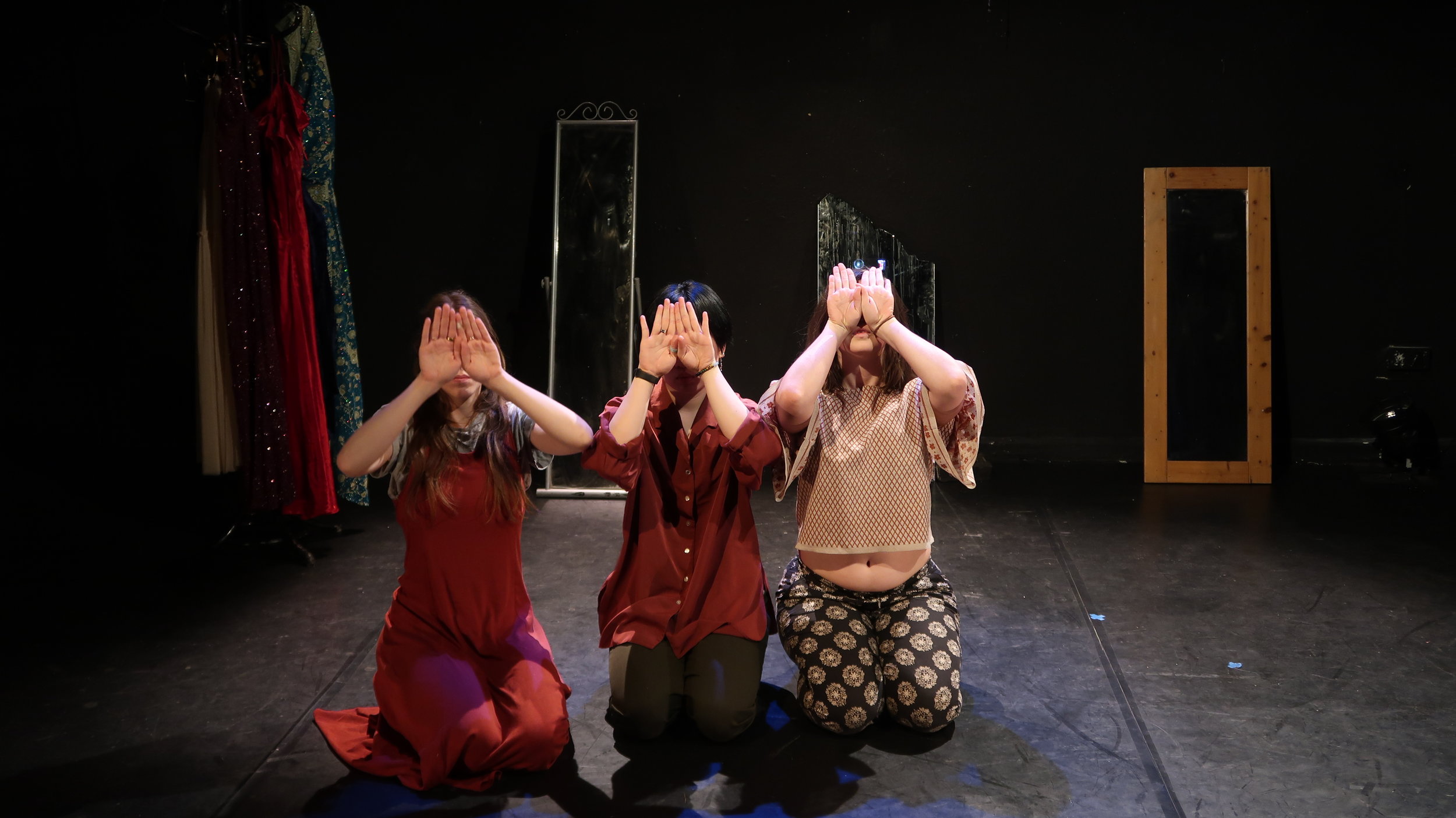 PRODUCER
Fran Cattaneo

R&D MADE WITH
Ang Kia Yee, Emma Clark,
Emily Davis, Joanna Pidcock
& Ciara Shrager

SUPPORTED BY
Arts Council England

PHOTOS
Joanna Pidcock

PERFORMANCE HISTORY
(WIP) Calm Down Dear Festival,
Camden People's Theatre, London / 5 June 2019


---